Management Report
Operational Excellence Leads to an All-Time High in Sales
Dear Shareholders,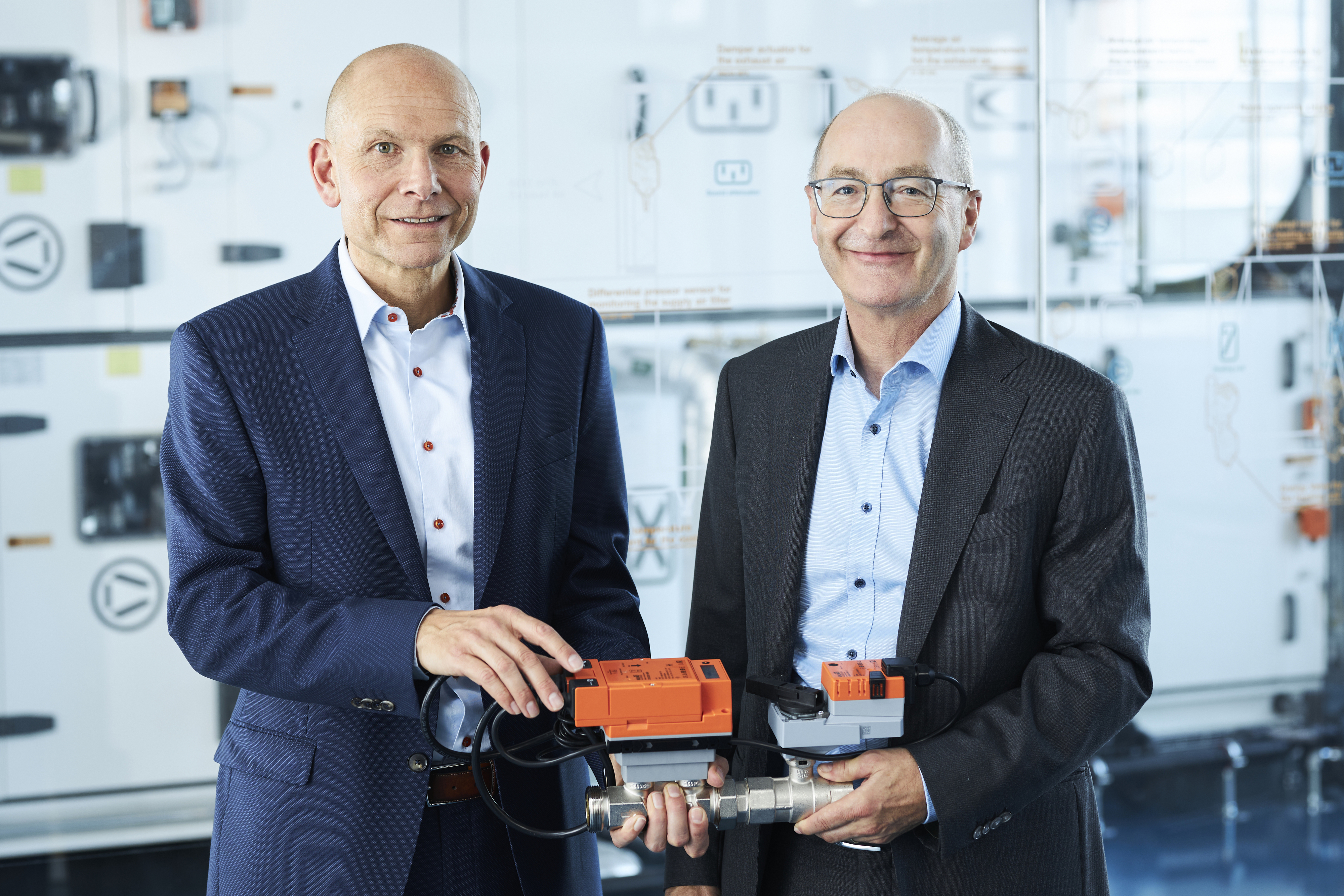 Belimo posted excellent results in the first half of 2022 despite a challenging environment. The supply chain situation, particularly for electronic components, has continued to deteriorate. Other critical factors were the war in Ukraine and an economic environment characterized by high volatility and inflation. Supply chain interruptions and increased prices affected general construction activity. The price hikes for raw materials, energy, and freight were substantial in the period under review. Nevertheless, Belimo was able to partially offset them by increasing prices earlier in the year.
Overview
With a few exceptions, Belimo maintained its high product availability throughout the reporting period, despite the challenges at hand, which contributed to the gain of additional market share. The Group's sales growth in the first half of 2022 has developed in line with the previous five-year average and expectations. Net sales grew by 9.1% in local currencies in comparison with the first half of 2021. In Swiss francs, net sales increased by 8.2% to CHF 416.4 million.
Sales development in the three market regions was remarkably different throughout the reporting period. While the year started out very strong, with a record sales output at Group level in March, the second quarter proved to be more challenging in EMEA and in Asia Pacific. In the EMEA market region, this was mainly due to the war in Ukraine. In the Asia Pacific market region, prolonged COVID-19 lockdowns in China from mid-March until the end of April led to interruptions in domestic logistics. Growth in the Americas market region exceeded expectations.
With respect to profitability, the Group reported earnings before interest and taxes (EBIT) of CHF 76.7 million (first half 2021: CHF 75.6 million), which corresponds to an EBIT margin of 18.4% (first half 2021: 19.7%). Despite substantial material price increases and higher freight costs, which were partly recovered by higher sales prices, Belimo achieved a very strong operating result. The operating profit absorbed increased operating expenses originating from resumed expenditures for travel, marketing, training, and new hires for pursuing the Group's growth strategy as communicated earlier this year. Belimo achieved a net income of CHF 61.3 million (first half 2021: CHF 63.7 million) and earnings per share of CHF 4.99 (first half 2021: CHF 5.18). The Group generated a free cash flow of CHF 81.7 million (first half 2021: CHF 52.1 million), which includes the divestment of term deposits of CHF 60.0 million. Net liquidity at the end of June 2022 was CHF 73.9 million, and the equity ratio was 75.7%. Higher safety stocks, goods in transit and trade receivables led to an increase in net working capital.
EMEA
The EMEA market region reported net sales growth of 4.3% in local currencies (–0.7% in Swiss francs). While the economic growth of the region and the construction pipeline in Western Europe are still generally positive, the war in Ukraine has both directly and indirectly impacted the sales performance of the Group. The direct impact was due to halted exports to Russia and Belarus and significantly reduced sales to Ukraine. The indirect impact arose from original equipment manufacturer (OEM) customers that were previously exporting to Russia. With the highly inflationary environment driving up the cost of new construction, the war also led to greater uncertainty and volatility in the rest of the region and negatively affected economic sentiment.
Energy efficiency and indoor air quality remain the leading trends and support the underlying growth of EMEA's heating, ventilation, and air-conditioning (HVAC) market. Besides the abovementioned countries affected by the war, sales development in most countries proceeded as planned or better. Particularly in Italy, the region's second-largest market, the sales performance was exceptionally strong, thanks to a solid OEM business. In France, however, sales developed below expectations because of supply chain bottlenecks at construction sites that delayed the timeline of many projects.
Air applications growth was muted due to missing fire and smoke business in Russia, while water applications increased significantly, particularly through sales with the Belimo Energy Valve™ 4. Furthermore, the business line sensors and meters performed extraordinarily well, backed by the launch of the brand new Belimo Thermal Energy Meter (TEM) and a strong delivery performance.
Americas
In the Americas market region, growth developed ahead of expectations, with an excellent net sales growth of 17.1% in local currencies (20.9% in Swiss francs). During the reporting period, the region's HVAC industry was challenged by inflation and by material shortages which in turn resulted in higher costs and supply disruptions.

With rapid economic recovery following the pandemic, all countries in the market region have developed above expectations. Superior lead times relative to competitors have translated into significant market share gains throughout the reporting period. Positive factors contributing to a strong HVAC market have been a steady new construction and retrofit market. This was supported by an increased demand for energy efficiency and indoor air quality, particularly for educational buildings.

Air applications have outperformed water applications as they are in solid demand in the data center market. This situation mainly benefited the OEM segment, although the contracting segment has also shown strong growth.

The business line sensors and meters experienced strong development as well, including gas detection sensors that were introduced into the US market after achieving UL 2075 approval for its carbon monoxide (CO) sensors during the first quarter of the year. The initial feedback from customers has been very positive. In addition, pipe and duct sensors continued to gain market acceptance and robust sales growth.
Asia Pacific
In the Asia Pacific market region, sales developed slightly below expectations, with net sales growth of 4.4% in local currencies (7.0% in Swiss francs). The main reason for this were severe COVID-19 restrictions in China, while the other countries performed well in Asia Pacific.
These circumstances led to a significant output reduction in the Belimo Shanghai customizing and distribution center, which lasted from mid-March until the end of April. In May and June, however, most of the delayed orders could be delivered as restrictions were eased. Taking into account the effects of the lockdown, sales grew strongly in China thanks to the Group's sound market shares in the well-performing vertical markets of data centers, hospitals, laboratories, and electronic factories. Energy efficiency is one of the most noticeable drivers, coinciding with rising energy costs. The return to office work is also leading to an increase in fit-out projects, which had been muted in 2021. Market share growth was aided by the opening of two additional sales offices in Chongqing and Suzhou.
In the rest of the region, further economic recovery after the COVID-19 slowdown has helped achieve positive results in many countries, especially in India. Further normalization of the business environment led to a record half year on the Indian subcontinent, with solid air application and OEM business performance. Data centers, infrastructure developments such as subway stations, and other sectors have contributed to the expansion of market shares.
Post-COVID-19 development in the rest of the Asia Pacific market region was generally positive, with the resumption of many projects leading to favorable performance in numerous markets. Air applications generally reported positive developments.
 

 

1 st half 2022

 

1 st half 2021

in CHF 1'000

 

Net sales

 

% 1)

 

Growth in CHF

 

Growth in local currencies

 

Net sales

 

% 1)

 

Growth in CHF

 

Growth in local currencies

 

 

 

 

 

 

 

 

 

 

 

 

 

 

 

 

 

EMEA

 

193'940

 

47%

 

-0.7%

 

4.3%

 

195'392

 

51%

 

17.7%

 

16.6%

Americas

 

173'238

 

42%

 

20.9%

 

17.1%

 

143'319

 

37%

 

9.9%

 

16.8%

Asia Pacific

 

49'243

 

12%

 

7.0%

 

4.4%

 

46'015

 

12%

 

17.6%

 

18.8%

Total

 

416'421

 

100%

 

8.2%

 

9.1%

 

384'727

 

100%

 

14.7%

 

16.9%
1) Contribution to total net sales
Growth Strategy and Innovation
Customer Value
RetroFIT+
This initiative concentrates on increasing the renovation rate of existing buildings, representing the most significant opportunity for reducing greenhouse gas emissions. To resolve current bottlenecks in the overall upgrading process, the RetroFIT+ initiative is intended to address these barriers with corresponding training, tools, and products supporting our customers.
Following its launch in 2021, Belimo has been ramping up its RetroFIT+ sales organization in the period under review by onboarding dedicated product managers and retrofit application consultants in the different market regions. In addition, a new dedicated business development manager role has been created, focusing on addressing the facility management of end clients.
One example of a successful retrofit during the period under review was a renovation project completed with Ransom Everglades, a school for grades six to twelve, located in the south of Florida (USA). Thirty Belimo Energy Valves™ replaced existing 3-way valves at the site, and played a critical role in updating an aging HVAC system, thus improving energy efficiency and chiller plant performance. Before the retrofit with Belimo Energy Valves™, meeting cooling demand on most days required two chilled water pumps in the plant to be running at 100%. Today, the school can meet that same cooling load with one pump running at 70% to 80% – translating into significant energy and monetary savings going forward.
Grow Asia Pacific
This initiative ensures the Group's market leadership in the most rapidly expanding market. Most decisive for the success in Asia is the concentration on China and India, as the bulk of the planned growth will come from the world's two most populous nations.
In China, the city cluster hub strategy implemented in 2017 has been expanded by adding two new locations (Chongqing and Suzhou), bringing the total number of hub offices to 13. A recent market sizing study has shown that market trends in China are working in the Company's favor: the country's top-end markets are growing, boosted by a government focus on energy efficiency measures. At the same time, energy prices are increasing, and the topic of indoor air quality is well established.
In Mumbai, Belimo opened its new India headquarters to further strengthen both its footprint on the subcontinent and awareness of the brand. The new building hosts logistics, customization, technical support, and an experience center, which will host Belimo clients for application training in innovative building automation solutions.
Digital Customer Experience
This initiative is directed at enlisting a digitally adept generation of technicians and engineers as digital tools in the HVAC industry are gaining ground. During the period under review, the Company's focus has been on enhancing its global website – along with promoting efficient sizing, selection, and specification software tools. One example is SelectPro™ in the Americas: a quick and simple tool for accurately sizing and selecting field devices – even in offline environments.
Solution Leadership
Actuators and Valves
Until 2030, the most significant contribution to the Company's top line is expected to come from damper actuators and control valves. In this initiative, many exciting projects in the pipeline are geared toward further enhancing the Company's broadest portfolio in the market.
The UM actuator, the smallest HVAC damper actuator in the market, has enjoyed a good start and continues to be well accepted by customers. A new product line of energy manifolds has been launched in the EMEA market region as part of the business line of control valves. Belimo characterized control valve technology in conjunction with CQ actuators allows for lower energy consumption in comparison with conventional manifolds. In the Americas, the product line of ZoneTight™ zone valves has been expanded with a line that features press-fitting pipe connections for fast installation.
Sensors and Meters
Under its dedicated sensors and meters initiative, Belimo is expanding the range of comfort, energy, and safety sensors and increasing market share. During the reporting period, the new product line of room sensors and operating units has won the Red Dot Design Award, the most prestigious product design award at one of the biggest design competitions in the world. In the thermal meter business, the Thermal Energy Meter, which was introduced last year and comes either as a standalone product or in combination with the Belimo Energy Valve™, has been met with great interest in the market. The product range offers certified energy metering with Measuring Instruments Directive (MID) approval – ready for tenant billing.
Digital Ecosystem
This initiative is geared toward maintaining state-of-the-art digital connectivity for all Belimo field devices. An example of this is the easy commissioning process for the new Thermal Energy Meters and Belimo Energy Valve™ 4 via NFC with the Belimo Assistant App. In addition, the Company's Digital Ecosystem Collaborators list has continued to grow during the period under review.
Outlook
The underlying megatrends supporting the above-GDP growth potential of the industry – energy efficiency and indoor air quality – remain unchanged. Being late-cycled, Belimo continues to base its planning on a sales revenue growth rate in local currencies at its five-year average for the full year, despite the uncertainty regarding the direction of the global economy. New projects that had been delayed due to material and labor shortages are likely to be completed, thus representing pent-up demand. The huge carbon footprint of the property industry has triggered many emission reduction initiatives for the purpose of accelerating the renewal of the installed base, thus further increasing demand for damper actuators, control valves, sensors and meters.
Some of the risks stated in the outlook for the full year have already materialized in the first half and are continuing to be possible sources of setbacks in the second half of the year. Specifically, these are geopolitical developments and their implications for the global economy, pandemic-inflicted setbacks, supply chain challenges, and labor shortages.
With respect to financials, normalized spending and investments in strategic initiatives will increase operational expenditures and reduce the Group's EBIT. To compensate for increasing input costs, Belimo has communicated additional in-year price adjustments to its customers for the year's second half.
On behalf of the Board of Directors and the Executive Committee of BELIMO Holding AG, we would like to thank you for your loyalty.
We wish you good health and send you our best regards.
BELIMO Holding AG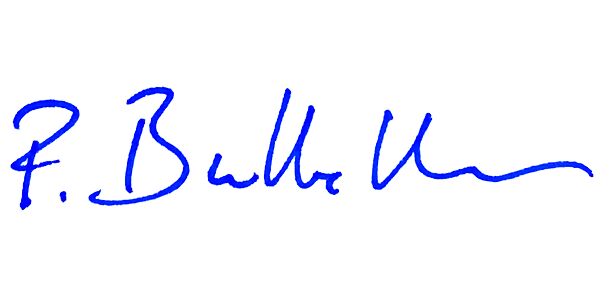 Patrick Burkhalter
Chairman of the Board of Directors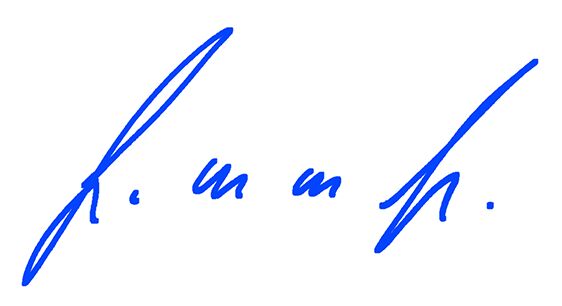 Lars van der Haegen
CEO