Customer Value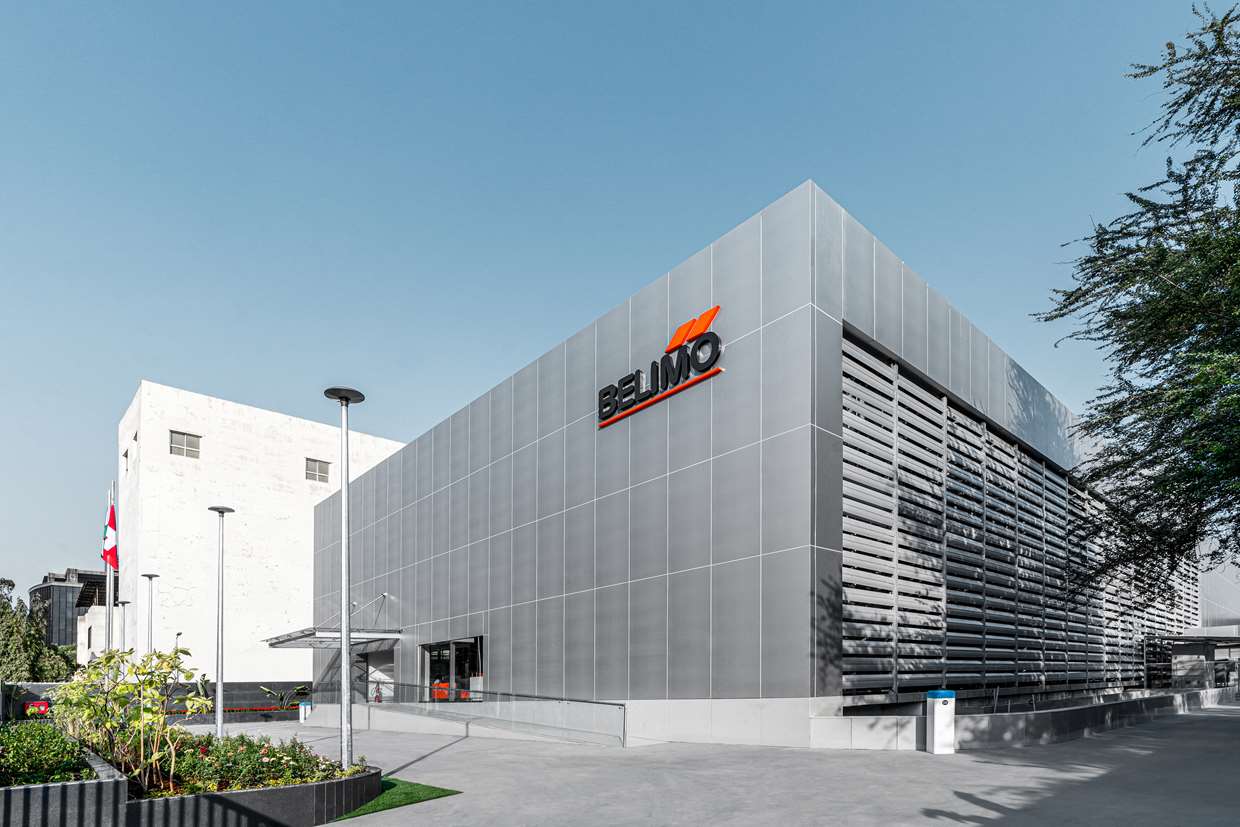 A Beacon of Sustainable Excellence
In 2022, Belimo unveiled its new 3'800 square meter Indian headquarters in Mumbai, built as a showcase for state-of-the-art HVAC solutions and sustainable design. Dubbed the CESIM® House, the building hosts logistics, customization, technical support, and an experience center, further strengthening the Company's footprint on the subcontinent.
The Mumbai hub was originally conceptualized in 2016 as part of the Company's 2030 accelerated growth strategy and represents a major commitment to the most rapidly expanding Indian market.
Belimo has long been a global leader in the heating, ventilation, and air-conditioning (HVAC) technology sector and, given India's recent carbon neutrality pledge, this was an exciting opportunity to design a structure from the ground up with the environment in mind.
In addition to office, warehouse, and customization space, the building also houses the Belimo customer experience center, created to actively support the customer journey toward creating healthier indoor comfort with less energy. The Mumbai hub is also a space where Original Equipment Manufacturers (OEMs) and academics can collaborate to design, build, and test the next generation of Belimo products.
Strong Focus on Sustainable Practices
The new headquarters was designed in collaboration with Envision Design Studio to exceed the Indian Green Building Council's Green Factory Buildings guidelines. Before a single brick was laid, the impact of construction on the local environment was a major factor, particularly the issue of soil erosion.
Usha Narrasimham, Envision architect, explained: "Generally, excavation involves the removal and disposal of topsoil, which is rich in precious organic matter and plant nutrients. We prevented this by pumping the removed topsoil – suspended in water due to the high groundwater table – into a sedimentation chamber, where the water was drained, and the remaining soil was used in landscaped areas located around the site."
The entire construction process continued to implement sustainable practices wherever possible. Eco-friendly building supplies – such as low VOC breeze blocks – and items containing recycled content were prioritized. As an example, the exterior tile cladding is made of an aluminum composite material with 80% recycled content. Additionally, all waste was either recycled or sold to recycling companies, ensuring nothing ended up in landfill.
Minimizing HVAC Energy Requirements
The external envelope of the building was given particular deliberation, with low U-value, reflective glazing installed to insulate the office from the Mumbai heat, which can reach up to 40 degrees Celsius. In fact, the exterior is clad with white tiles to reflect sunlight and keep down the internal temperature, minimizing HVAC energy requirements. The interior also benefits from intelligent material choices, with pale office flooring scattering light from the large feature skylights, providing 90% of the office's illumination, and minimizing the artificial light required during working hours. Moreover, the canteen features an open glass roof to save electricity from artificial light.
Precise Monitoring and Control
Due to high temperatures and humidity, it was essential to incorporate pioneering ventilation and air-conditioning solutions. To this end, a high-tech HVAC system was installed and equipped with field devices to allow for precise monitoring and control of the temperature, air flow, humidity, and CO2 in each room – thus the name CESIM® House (acronym for Comfort, Energy Efficiency, Safety, Installation, and Maintenance, find out more on CESIM® here).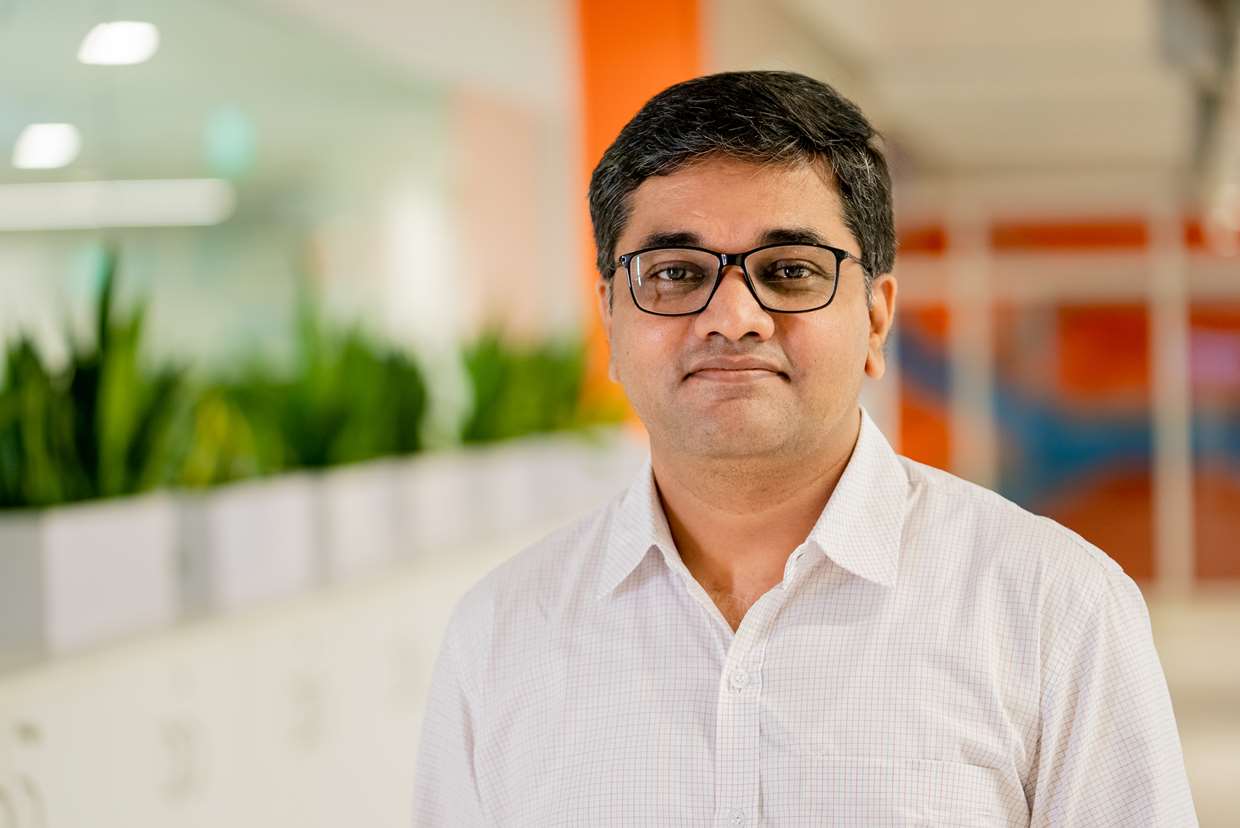 Ketan Sheth, Product Manager at Belimo, said: "You can't control what you can't measure, and our network of embedded sensors, complete with intelligent control systems, allows for real-time monitoring and adjustment of the parameters needed to deliver consistent indoor air quality" (for more information, read the story about the product launch of the room operating units).
However, the advanced infrastructure does not end with the HVAC system, as louvers actuated by Belimo products are fitted over the exterior windows, and automatically adjust their angle to maximize shade at all times of the day. Additionally, adaptive illumination systems can sense when a room is unoccupied and automatically switch off the lights.
Use of Solar Energy and Rainwater
The Company's eco-friendly ethos is not limited to construction methods, building materials and intelligent systems, and includes the continued use – and re-use wherever possible – of natural resources. For example, solar panels positioned on the roof harness the sun's energy and deliver unused energy back to the grid, providing 30% of the office's overall energy consumption.
Belimo has also been sure to take full advantage of Mumbai's high levels of rainfall by installing downpipes on the roof, which collect and filter rainwater for use in toilets and watering landscaped areas. Flushed toilet water is also captured, filtered, and re-used, which, along with low-flow water fixtures fitted throughout, reduces demand on the municipal water supply.
Ready to Invite Our Customers
After completion, the state-of-the-art headquarters was successfully awarded platinum status, the Indian Green Building Council's highest possible rating. As well as being environmentally friendly, CESIM® House was built with staff comfort and welfare in mind, featuring a spacious open-plan office, multiple breakout areas, a cafeteria, and a gym. It has also served as an excellent showcase of the advanced HVAC technologies of Belimo, sophisticated monitoring solutions, and automated control systems that together provide consistent indoor air quality without sacrificing energy efficiency.
When combined with intelligent, eco-friendly design and recycling of natural resources, the building has provided a glimpse into the future of environmentally conscious construction and the efficient use of workspaces. The innovative hub is on track to meet expectations, with initial measurements confirming the predicted 32% sitewide energy savings compared to a regular building1). Several energy meters precisely monitor the fluctuating energy demands across all four seasons and will hopefully confirm these results in 2023.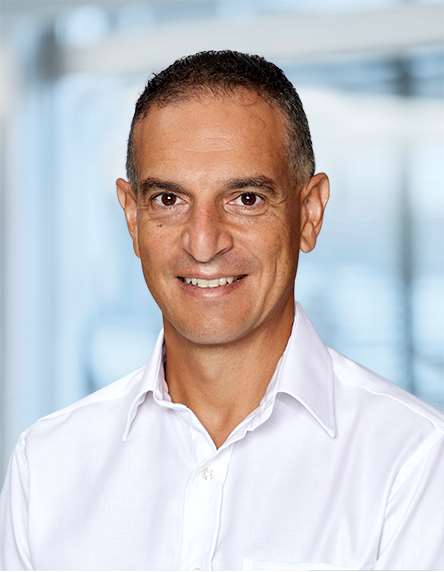 Gary Economides, Head of Asia Pacific at Belimo, commented: "We're proud that this is one of the most eco-friendly and technologically advanced buildings in India. Being awarded the prestigious Indian Green Building Council's platinum status – the goal laid out at the hub's inception in 2016 – is a great achievement, and a testament to everyone involved."
Not only will the new headquarters contribute to a reduction in our carbon footprint, but it will also enhance the comfort and wellbeing of our staff, which is of utmost importance. However, now the real work begins; we must educate our clients, contractors, and the general public on the benefits of the Company's HVAC technologies and sustainable solutions that contribute toward a greener future.
1) Energy performance of the CESIM® House compared to a baseline building that complies with ASHRAE/IESNA Standard 90.1- 2004.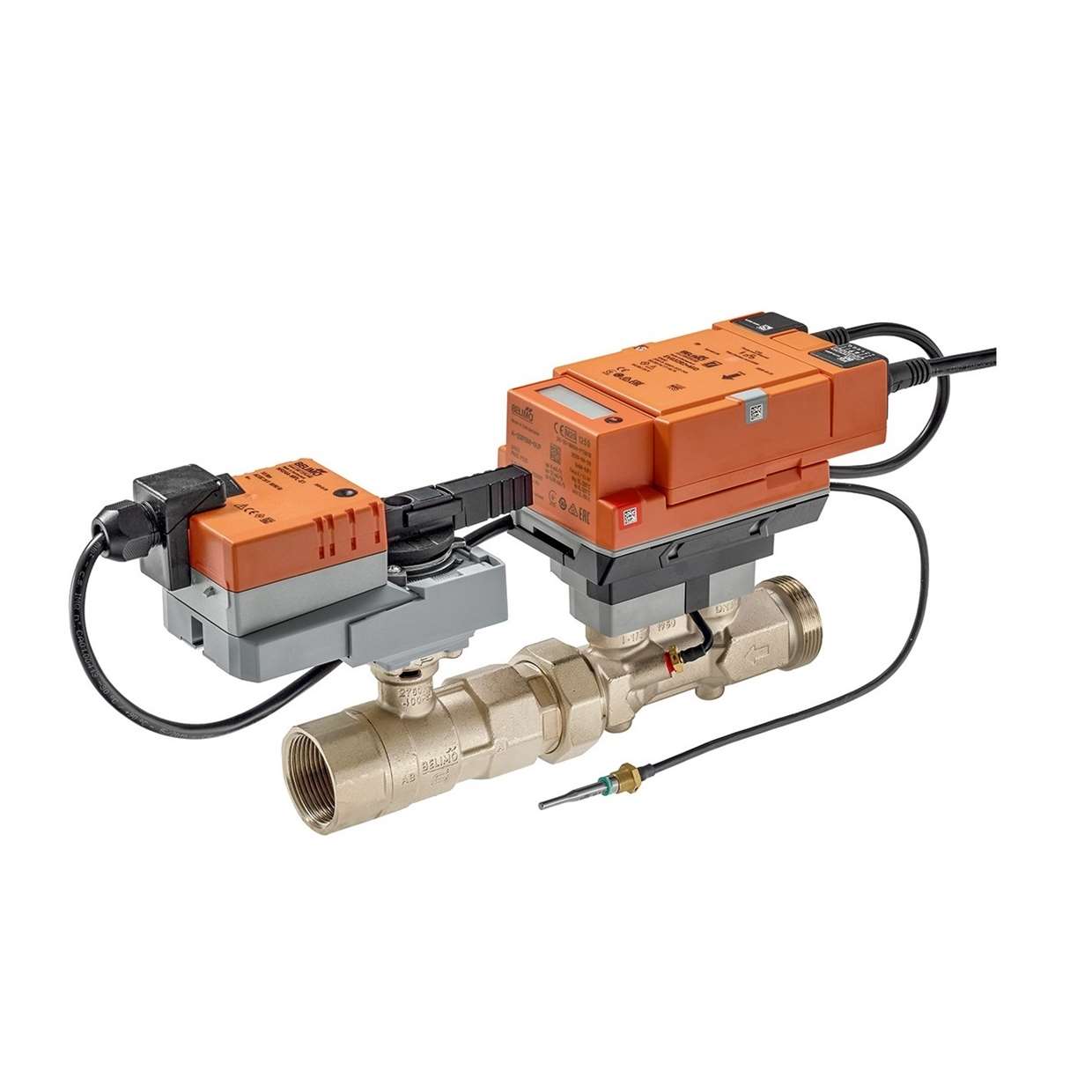 Facts and Figures on CESIM® House's Sustainability Features
Awarded Indian Green Building Council's highest platinum status – the first in Navi Mumbai.

32% sitewide energy saving by efficient use of building envelope, lighting, HVAC, sensors, energy meters, and renewable energy compared to a regular building1).

Daylight provides 90% of office lighting thanks to an open ceiling design.

186 photovoltaic solar units provide 160-kilowatt peak production, covering 30% of overall energy consumption.

95% rainwater harvested from the rooftop, stored in a 158 cubic meter rainwater tank – equivalent to more than ten days of rainfall – and re-used to reduce usage of municipal water.

Low-flow fixtures contribute to 43% of water savings.

Nine HVAC units with Belimo damper actuators, control valves, sensors, and energy meters.

A rooftop landscape to reduce the heat load on the building.

A façade louver shading system with Belimo damper actuators to reduce external heat loads and energy demand for air conditioning.

90% of the parking provided in the building is covered to reduce the heat island effect on the terrace.
1) Energy performance of the CESIM® House compared to a baseline building that complies with ASHRAE/IESNA Standard 90.1- 2004.
Showcasing Indoor Air Quality to Clients from all over India
CESIM® House is replete with intelligent Belimo HVAC field devices that monitor and control temperature, humidity, and airflow, as well as detect CO2 levels, which significantly affect indoor air quality. The building also features carbon monoxide security sensors in the car parking area.
Using data from the duct and room sensors, ZoneEase™ VAV provides demand-controlled ventilation for each zone, and automatically optimizes fresh air supply based on the varying number of occupants. Also, CESIM® House features Belimo Energy Valves™, motorized butterfly valves, and various damper actuators including fire damper and smoke control damper actuators.
The building's field devices are connected via a BACnet IP to its IoT platform for remote monitoring, and the Building Management System (BMS) collects and displays the energy consumption and quality of the indoor air. This provides all the data needed to implement tailor-made solutions to improve energy efficiency and indoor air quality in the future.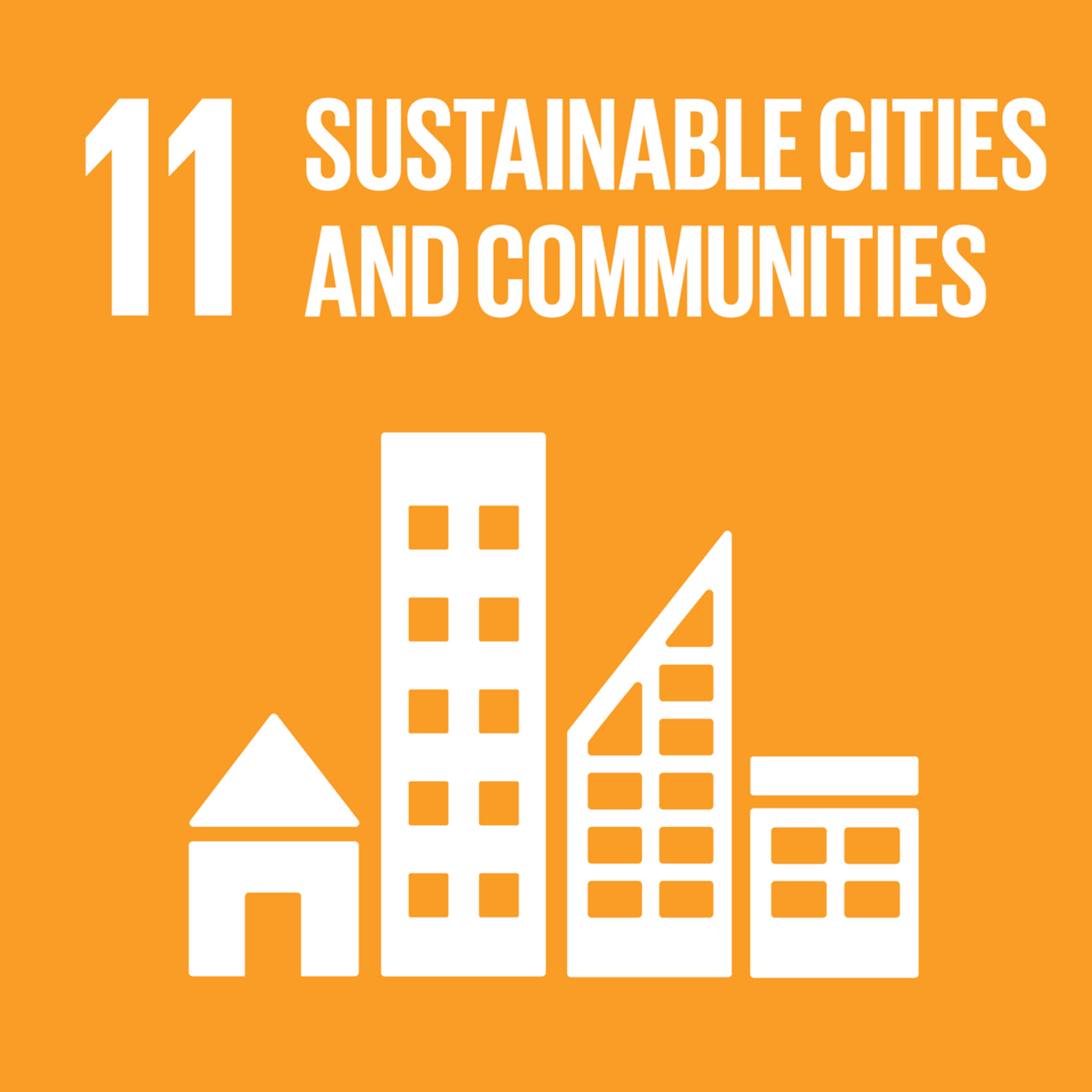 SDG 11: UN Sustainable Development Goals Approach
By 2050, two thirds of all humanity – 6.5 billion people – will live in cities. The megatrend of urbanization actively drives the number of people living and working indoors and, with it, the necessity of intelligently controlled HVAC systems – namely, Belimo applications. Concerning SDG 11 "Sustainable Cities and Communities", Belimo helps make cities more sustainable and safer by providing products such as the Belimo Energy Valve™ or a wide range of safety actuators for motorized fire dampers and smoke control dampers.