Operational Excellence
Environmental Footprint of the Supply Chain
Belimo goes to great lengths to minimize the environmental impact of its upstream supply chain.
Upstream suppliers are mission-critical to the business model, the sustainability mission, and the quality-first values of Belimo (for downstream logistics providers, find more information here). While pollution impacts the environment and violates our ethical standards, resource efficiency and waste reduction lower costs, which is another reason why we focus on minimizing the impact of our supply chain.
New Supply Chain Strategy
During the reporting period, Belimo has been building up resources for supplier audit management by providing additional training to new and existing auditors. The Company has also started implementing a new supply chain strategy, with a key project focusing on the reduction of CO2 along the supply chain (upstream).
In 2022, Belimo was again able to increase the coverage of purchasing volume by ISO 14001 / 9001 certified suppliers: 70% of purchasing volume is certified pursuant to ISO 14001 and 88% pursuant to ISO 9001. During the reporting period, Belimo also started tracking the coverage with ISO 45001:2018 certification in its supply chain by focusing on occupational health and safety management systems.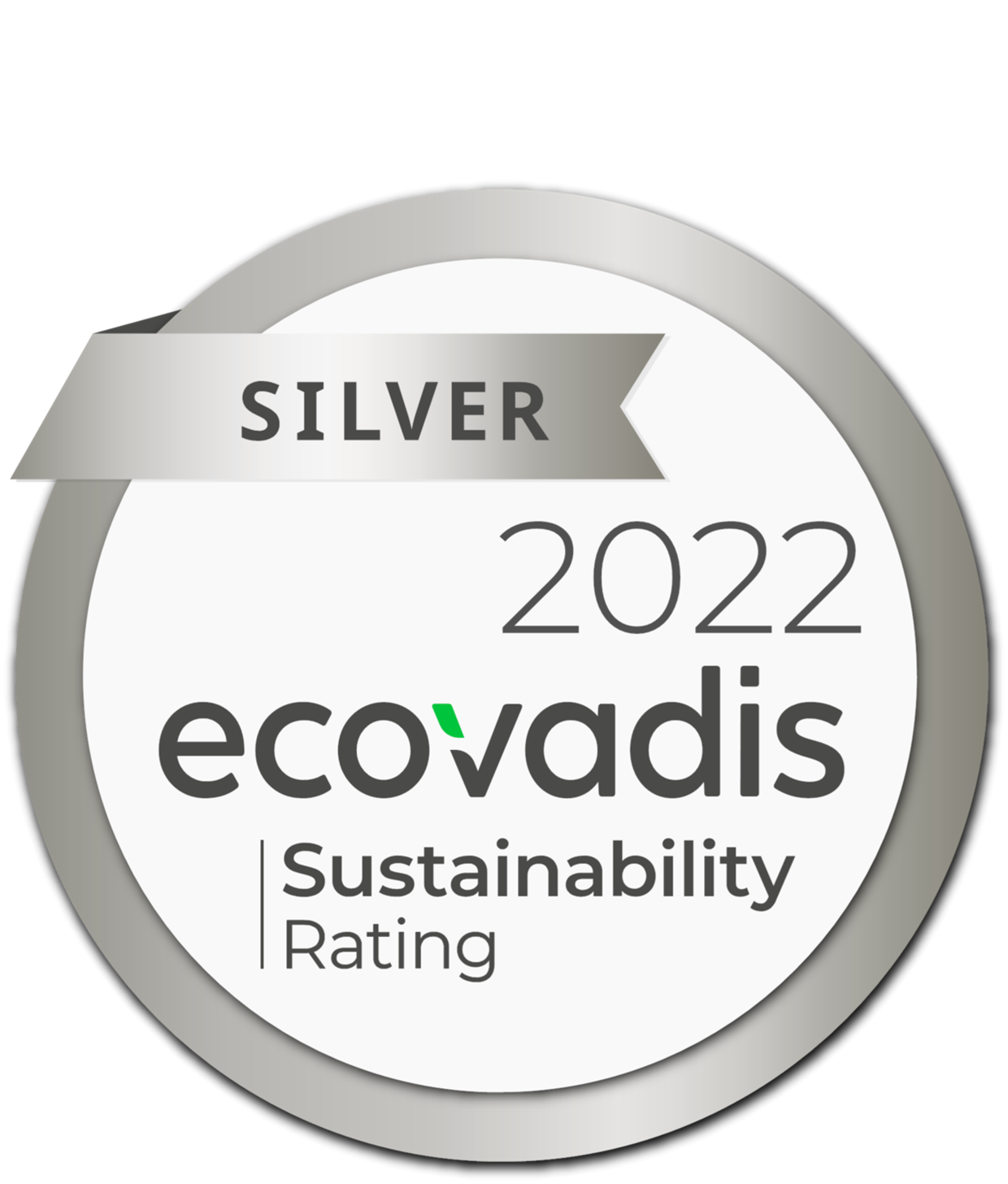 Shared EcoVadis Scorecards
Moreover, Belimo was awarded a silver medal by EcoVadis in 2022 in recognition of its sustainability achievement with an overall score of 62/100. As at year-end 2022, the Group has shared its EcoVadis scorecard a total of 26 times.
In 2022, almost the entire procurement volume was generated from signatories of the Code of Conduct (declaration from the supplier), which prohibits gross violations of environmental laws. All A-suppliers have signed the Code of Conduct; the majority of the non-signatories are suppliers from which we procure small to medium-sized volumes.
How Is the Environmental Footprint of the Supply Chain Managed?
When it comes to ecological, social, and government standards, we make the same demands of our suppliers as we do of our internal service providers. Our sustainability and social responsibility principles are set out in the Company's Code of Conduct and reflected in our internal guidelines. All suppliers are expected to sign the supplier's declaration, agreeing to comply with the Code of Conduct, and to demand conformity from their own sub-suppliers as well. Due diligence helps to mitigate the risks from flawed supplier practices. Contract management is one instrument for holding third parties accountable, and both selected new and existing suppliers must undergo regular process audits, during which we verify their adherence to the Code of Conduct.
How Is the Environmental Footprint of the Supply Chain Measured?
To gauge the success of managing the environmental footprint of the supply chain, we adduce the following key performance indicators:
Procurement volume from Code of Conduct signatories (in % of total procurement volume).

Procurement volume from ISO 14001, ISO 9001, and ISO 45001-certified suppliers (in % of total procurement volume).

Number of shared EcoVadis scorecards and our overall EcoVadis score.